Réseau express métropolitain
A new line that transports
Greater Montréal

The Réseau express métropolitain (REM) is a 67-km light rail system with 26 stations linking downtown, the airport and the Greater Montréal area.
Sector: Transportation
Region: Montréal, Canada
Partners: Québec government, Federal government, ARTM, Hydro-Québec
Studies: 2015-2016 (completed)
Planning: 2016-2018 (completed)
Construction: 2018-2027 (ongoing)
Cost: $6.3 billion (CAD)
false
false
false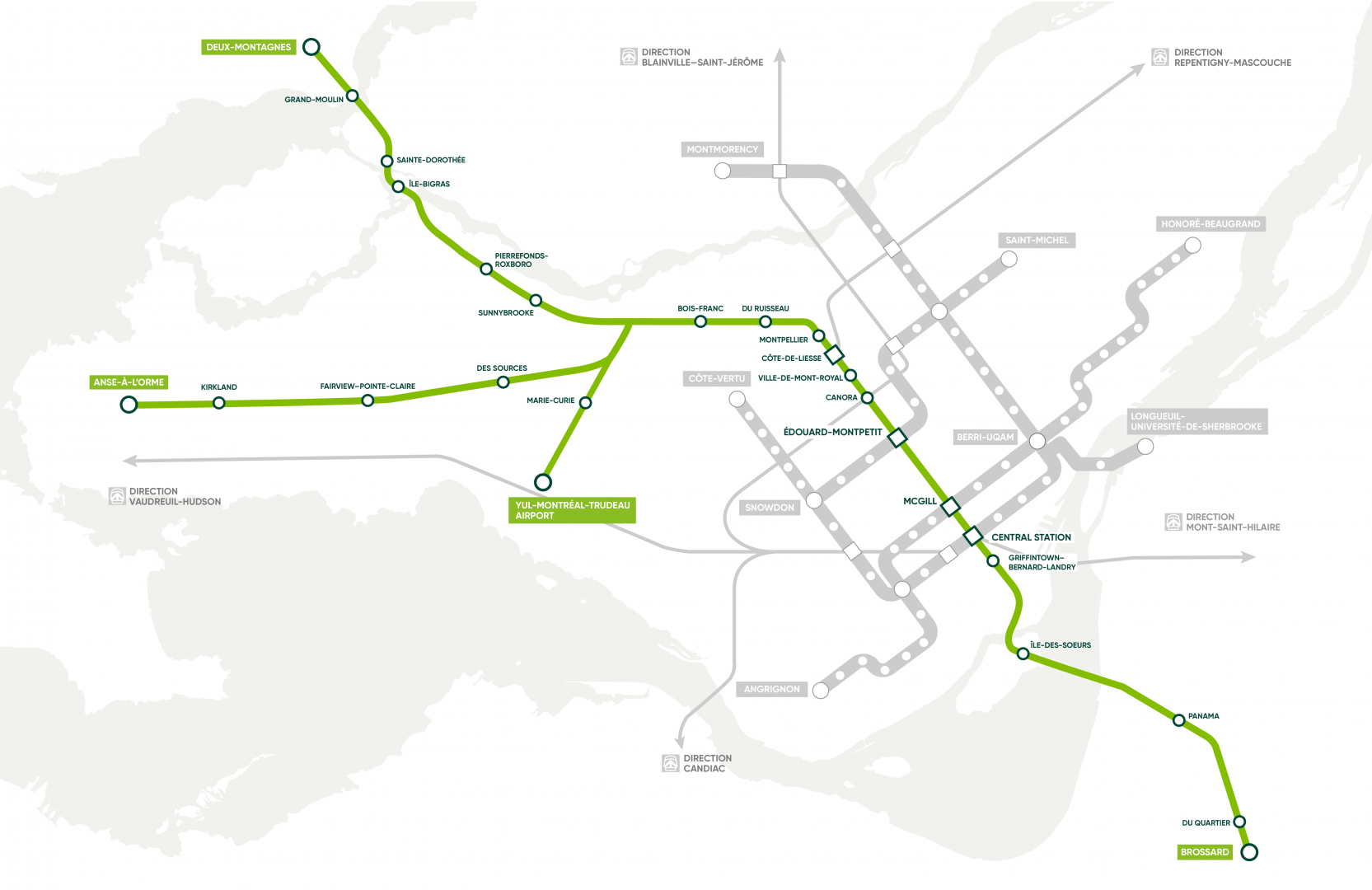 Project summary
The REM is Québec's largest public transit infrastructure project since the Montréal metro was inaugurated in 1966. The length of the route (67 km) makes it one of the largest automated networks in the world after those of Singapore, Kuala Lumpur, Dubai and Vancouver.
The automated light rail system was chosen in order to provide modern, efficient and reliable service. This technology will provide a new transportation dynamic with frequent starts and large time savings for users.
The network is integrated with the existing systems—connected to the metro, commuter trains and buses. Agreements have been reached with sustainable mobility partners offering a number of bike- and car-sharing options (Bixi, Car2go, Communauto, Netlift, Vélo Québec).
false
false
false
Progress so far
The project planning has been completed. Our team has conducted major consultation phases and made three series of modifications. Construction of the REM began in April 2018. The first departures are planned for 2023 between Brossard and Gare Centrale Stations.
false
false
false
Follow the major construction milestones on the REM website :
false
false
false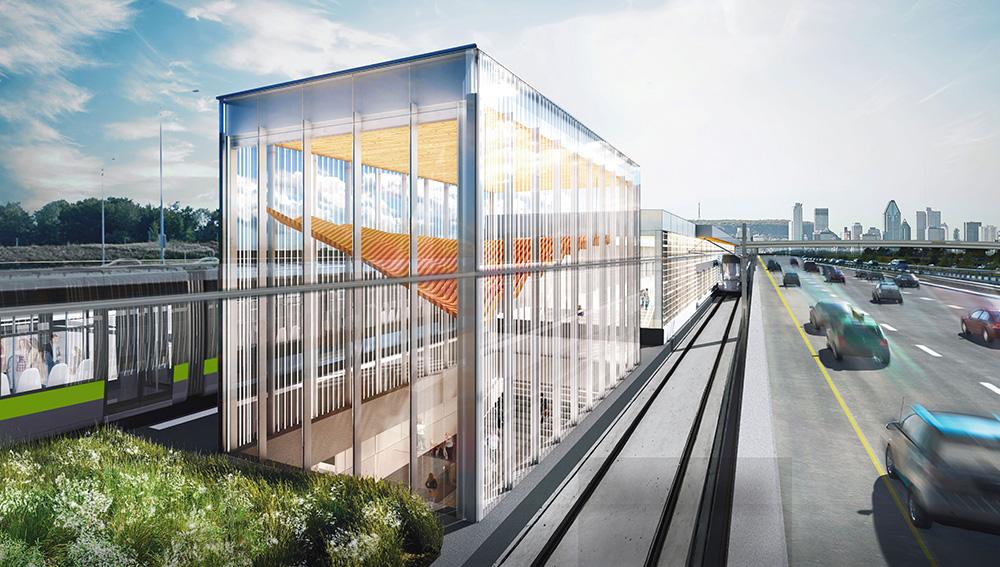 Route and technology
67 km
26 stations
4 branches connected to downtown
Fully automated light rail system
Ground level, underground and elevated route
Rolling stock
More than 200 cars at commissioning
Theoretical capacity: 600 passengers
Maximum frequency at commissioning: 90 seconds
Wi-Fi, heating and air conditioning
Universal accessibility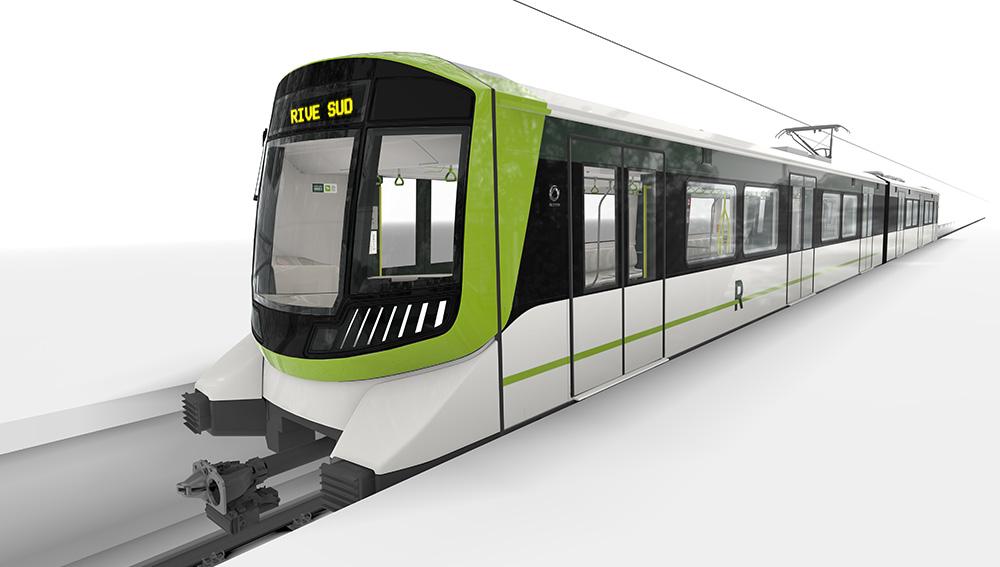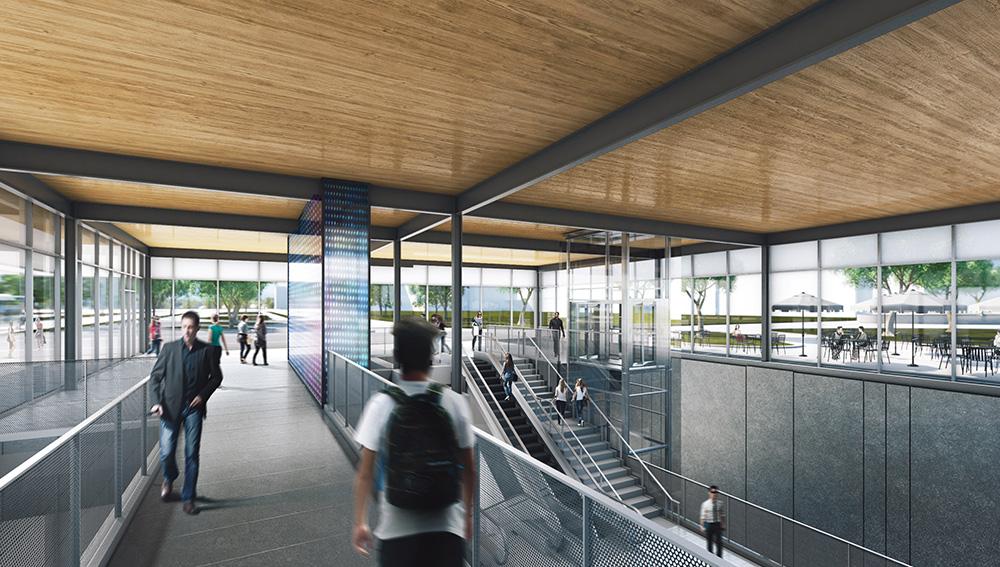 Stations
Architectural charter based on glass and wood
Platforms approximately 80 m long
Automatic platform screen doors
Intermodal stations connected to the metro, trains and buses
Universal accessibility
The REM and the environment
Technical, financial and environmental studies