Procurement
All employees and consultants acting on behalf of Procurement are committed to repect best practices as part of the activities they manage, based on existing policies, which are themselves built on the principles of integrity, openness, fairness and transparency.
OPPORTUNITIES

We invite market players who wish to work with CDPQ Infra or one of its subsidiaries to use the means made available by CDPQ Infra in order to participate in requests for proposals.
Express your interest in public requests for proposals:
View Reference
Audit of REM Safety Certification Management Systems - 01-8003-PJREM-DEI
As part of the implementation of the Réseau express métropolitain project (the " REM "), Projet REM seeks, through this request for expression of interest (the " Request for Expression of Interest "), to identify corporations interested in providing Projet REM with audit services of the REM safety certification management systems (in each case a "Corporation" and collectively the "Corporations"). The summary description of the services is given in Section 2 "Scope of Services".
A request for proposals ("Request for Proposals") will be transmitted to the Corporations which have expressed their interest in participating to the process by filing a Declaration of Interest (as this term is defined in Section 4) within the time period provided for in Section 5 and which have satisfied Projet REM's eligibility requirements relating to conflicts of interests.
Addenda 01 of the Request for Expression of Interest - Audit of REM Safety Certification Management Systems - 01-8003-PJREM-DEI-ADD01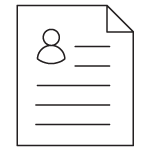 Supplier register
Sign up for the supplier register to be contacted for requests for proposals by invitation, if your profile matches our needs.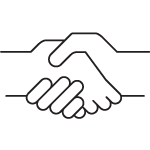 Ethics
There is an ethics hotline for each project; please visit the project's website to report ethical, health or safety issues.
Our Vision
Attract and engage with the best in a win/win collaboration.