Procurement
All employees and consultants acting on behalf of Procurement are committed to repect best practices as part of the activities they manage, based on existing policies, which are themselves built on the principles of integrity, openness, fairness and transparency.
OPPORTUNITIES

We invite market players who wish to work with CDPQ Infra or one of its subsidiaries to use the means made available by CDPQ Infra in order to participate in requests for proposals.
Express your interest in public requests for proposals:
View Reference
Gestion des stationnements payants du Réseau express métropolitain (REM) - 00-8000-CDPQI-DEI
CDPQ Infra cherche, par la présente demande d'expression d'intérêt (la « Demande d'expression d'intérêt »), à identifier des sociétés ou regroupements de sociétés (consortiums) intéressés à fournir à CDPQ Infra et à ses filiales et sociétés du même groupe, incluant une société en commandite (collectivement les « Filiales ») divers services liés à l'implantation et la gestion d'un système de perception de places de stationnements incitatifs payants pour le réseau du REM (dans chaque cas une « Société » et collectivement les « Sociétés»). La portée du mandat couvre la gestion de la tarification sur 12 sites de stationnement répartis le long du REM totalisant environ 9400 places parmi lesquelles le nombre de places tarifées reste à définir.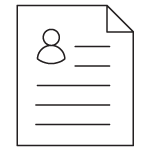 Supplier register
Sign up for the supplier register to be contacted for requests for proposals by invitation, if your profile matches our needs.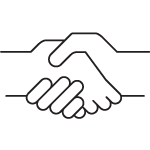 Ethics
There is an ethics hotline for each project; please visit the project's website to report ethical, health or safety issues.
Our Vision
Attract and engage with the best in a win/win collaboration.