Construction - Projet REM

With a 67-km network and 26 stations, the REM is the largest public transit project in Québec in the last five decades. Work began in spring 2018.
false
false
false
67 km
of network to be built and electrified
34,000
direct and indirect jobs
2021-2027
branch commissioning
3rd
strategic infrastructure in the world
Strategic 100 Global Infrastrure List (2019)
What we do
false
false
false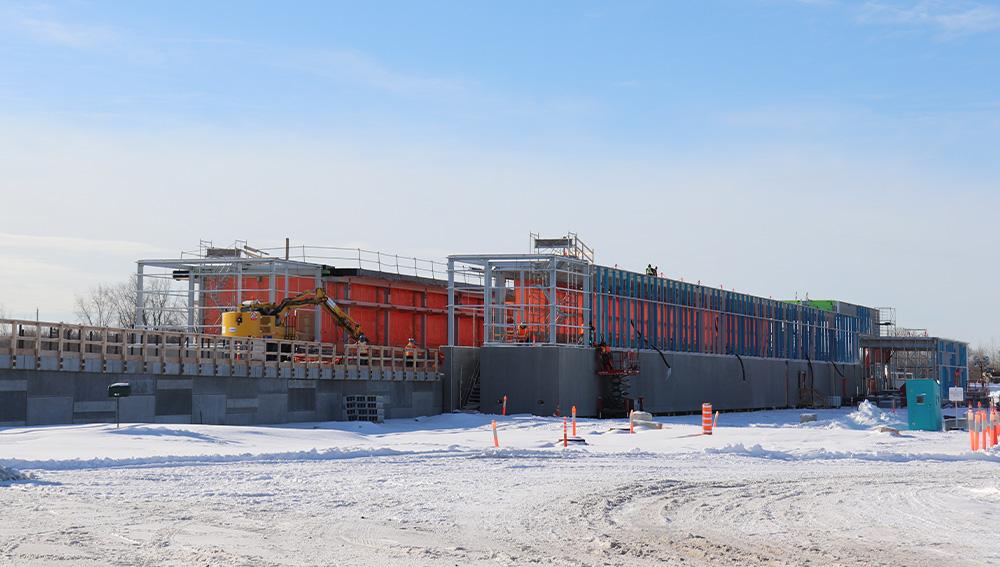 Stations
The network consists of 26 underground, ground-level and elevated stations, two maintenance centres and one operations centre. The architectural signature promotes the use of wood and glass, which are noble and more durable materials.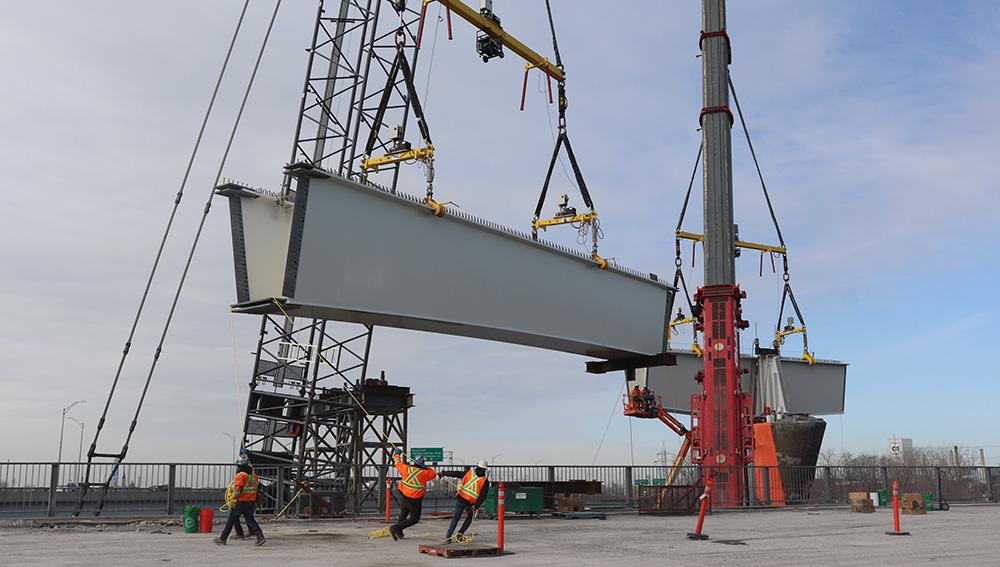 Engineering structures
The project involves building four bridges and one new tunnel. In addition to this, work is underway to modernize some 10 existing structures (railway viaducts, Mont-Royal Tunnel).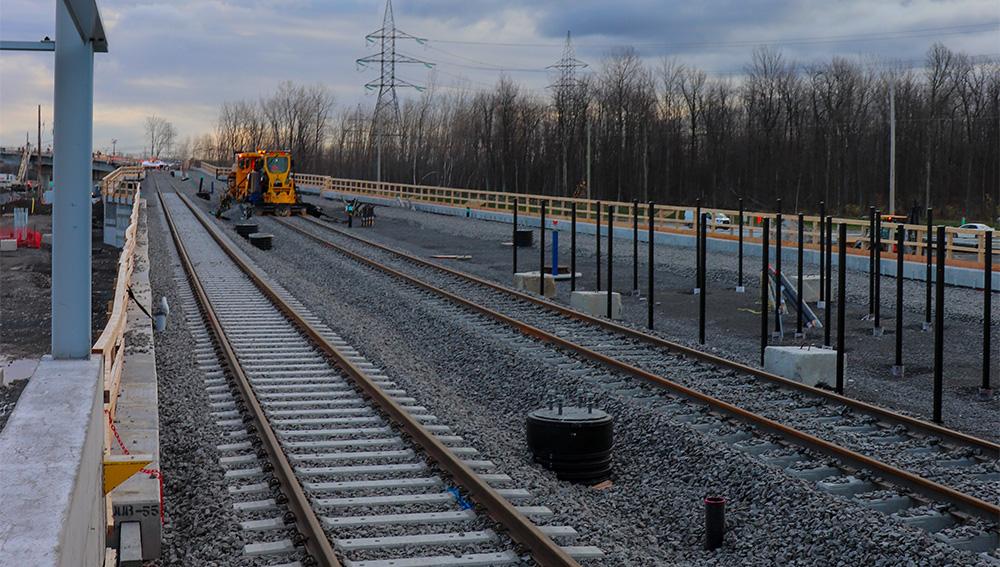 Rails and electrical systems
The rails, power supply and telecommunication systems will be installed along the 67-km network. The REM will be fully automated (GoA 4), ensuring the highest levels of reliability and security.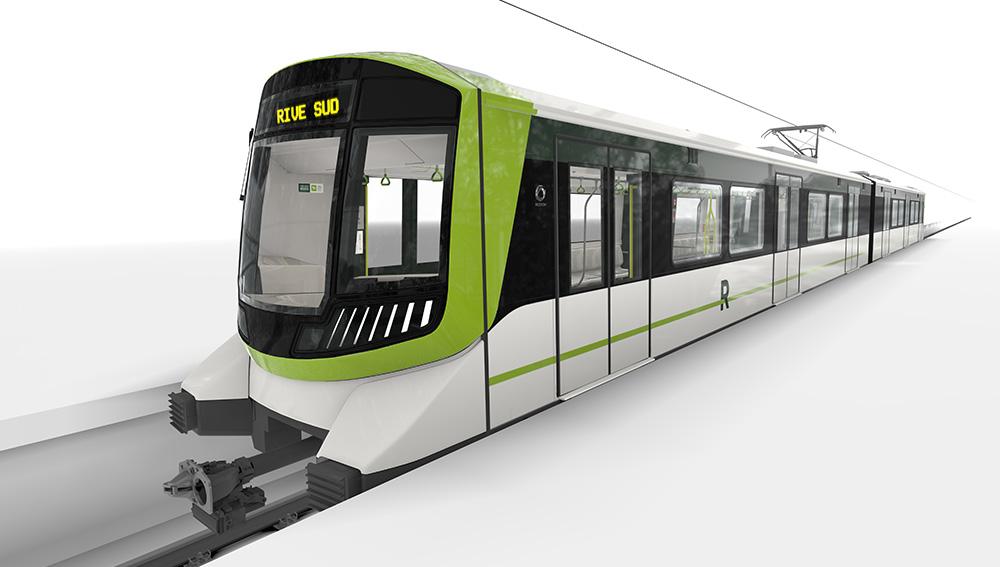 Rolling stock
The cars are specifically designed to run in winter conditions: heated door thresholds and floors, heated automatic couplers, heated windshields and ice scrapers on the pantographs, and more.

Technical challenges
false
false
false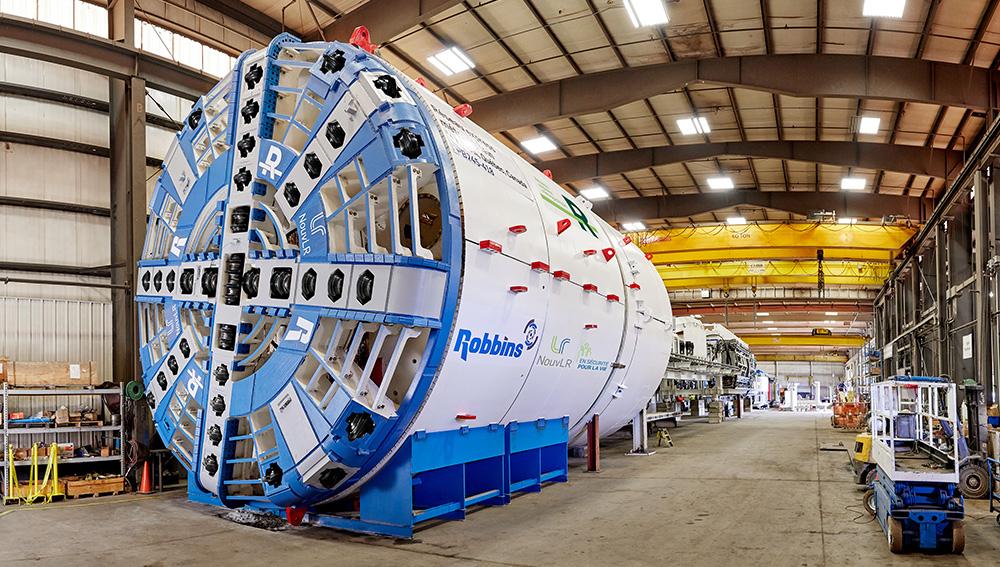 An unprecedented tunnel boring machine in Québec
Alice the tunnel boring machine will excavate a 3.5-km tunnel to the Montréal-Trudeau Airport. The first of its kind in Québec, this tunnel boring machine (TBM) digs through rock and assembles tunnel segments at the same time. After the learning curve, the machine will be able to advance 1.70 metres per hour.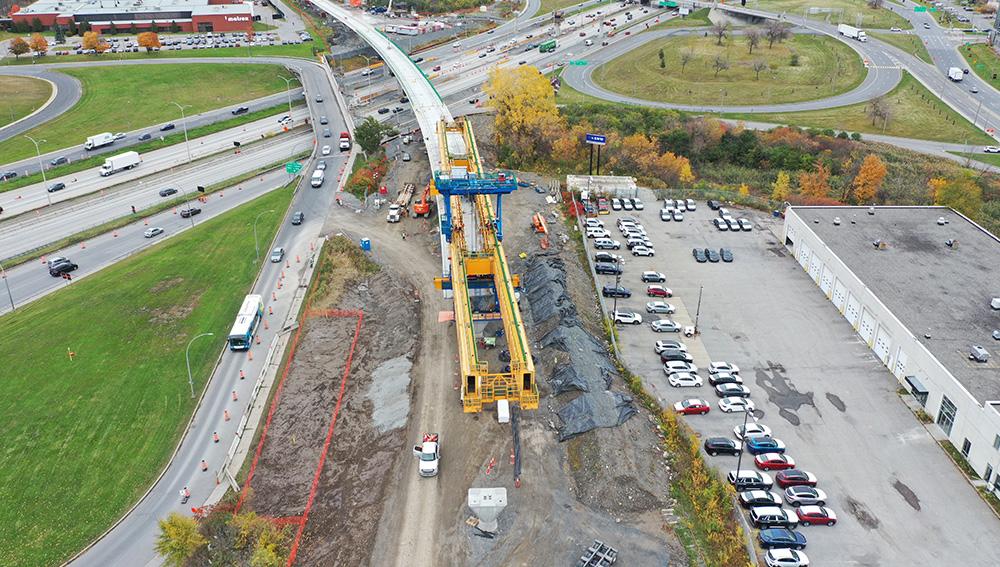 Two launching beams in parallel
The launching beams are used to build the West Island branch, a 14.5-km railway viaduct. The segments are prefabricated in the plant and then assembled piece by piece on site. It takes two days to erect a span (about 40 metres), compared to three weeks using traditional methods.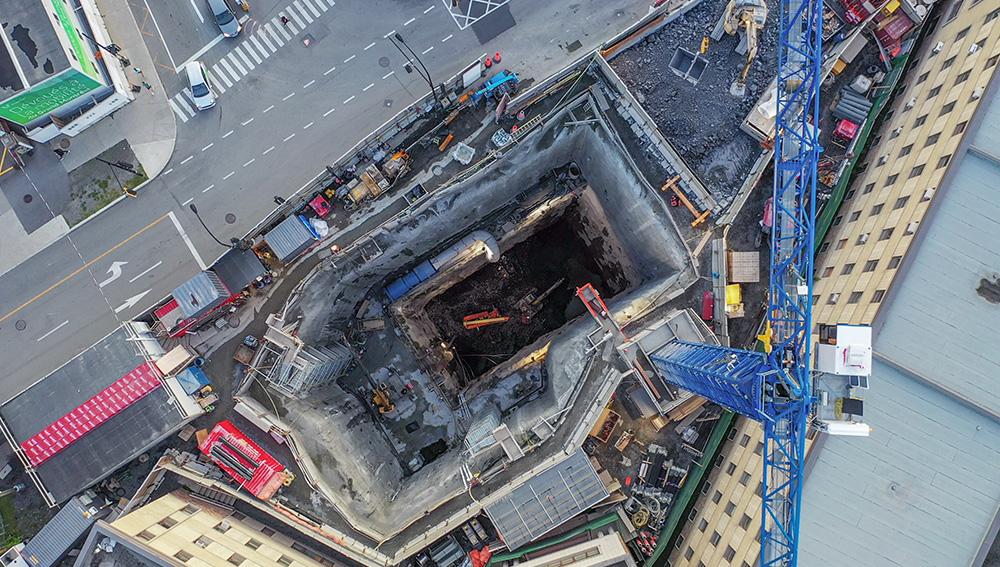 Digging the deepest station in Canada
The Édouard-Montpetit station is a huge challenge: excavate 70 metres by blasting in the heart of a residential and university sector. Exceptional monitoring equipment has been set up with about 20 seismographs dotted around the site. This station will be the deepest in Canada and one of the deepest in the world.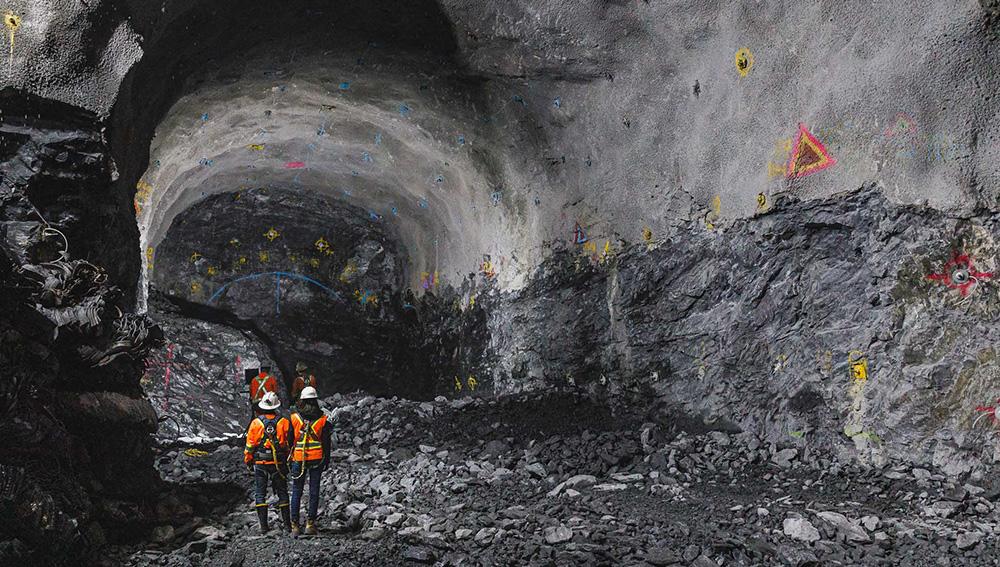 Modernizing the Mont-Royal Tunnel
This century-old tunnel (built in 1918) is a critical infrastructure of the 5-km long network. Major work is underway to renovate and waterproof the structure, replace rails and electrical systems, build two new stations, add ventilation circuits and upgrade safety standards.
Follow the main construction steps on the REM website