Event : Public meetings to be held in eastern Montréal's parks on November 20th and 27th
Meeting dates and locations for fall 2021
The REM de l'Est team will be visiting five different locations on Saturday, November 20th and on Saturday, November 27th.
false
false
false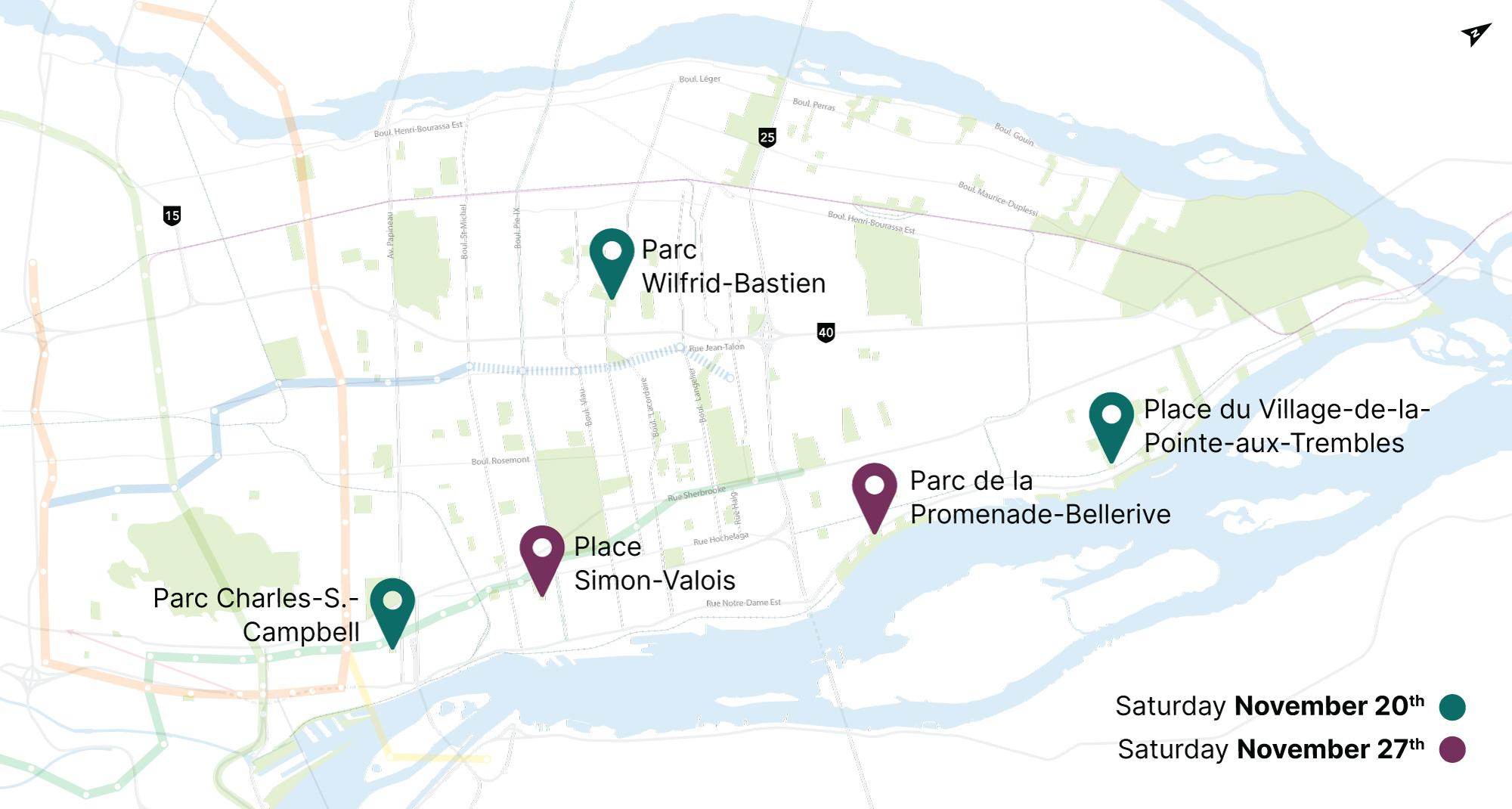 Saturday, November 20th, from 10 a.m. to 1 p.m.
Saint-Léonard / Montréal-Nord: Parc Wilfrid-Bastien, near the tent
Pointe-aux-Trembles: Place du Village-de-la-Pointe-aux-Trembles, on the corner of Saint-Jean-Baptiste Boulevard and Notre-Dame Street
Centre-Sud: Parc Charles-S-Campbell, near the children's playground
Saturday, November 27th, from 10 a.m. to 1 p.m.
Mercier-Hochelaga-Maisonneuve : Parc de la Promenade-Bellerive, near the park welcome centre
Mercier-Hochelaga-Maisonneuve : Place Simon-Valois, on the corner of Valois Avenue and Ontario Street
Free coffee, hot chocolate and cookies will be served! Come warm up and ask questions about this major public transit project that will improve mobility in eastern Montréal.
Look for the white tent and our team wearing winter hats and armbands. Information on REM de l'Est and route maps will be provided.

In case of rain, the events will be postponed to the next day. Stay informed on our Facebook events:
Process for informing and consulting the public
In spring 2021, an extensive information and public consultation process was held. You can find the essentials about the process and its related documentation on our Consultation page. This process aims to promote understanding of the REM de l'Est project among the population and make the project even better.

Continue the conversation
false
true
true